To help ensure proper efficiency & operation of your vessel's air conditioning and watermaker, maintenance should be preformed annually.
Here is a complete check list to help you maintain your vessel's A/C unit:
Condenser coil de-scale with Trac Barnacle Buster
Cleaning of sea water strainer
Inspection of all sea water hose clamps, hoses, and fittings
Inspection of sea water pump impeller if metallic
Checking refrigerant levels
Cleaning of primary and secondary return air filters
Cleaning and disinfection of air handlers
Clearing of condensate drains with nitrogen
Adding pan tabs to each condensate drain
Checking of propylene glycol % in chilled water loops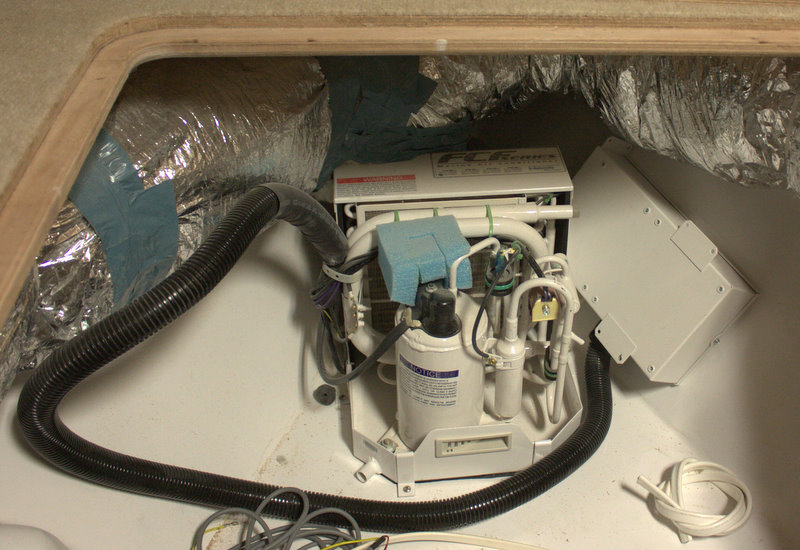 Complete Water Maker maintenance includes the following:
Replacement of oil in high pressure pump
Replacement of necessary filters
Cleaning of sea strainer
Checking water quality of each membrane
Cleaning membranes if necessary
Inspection of all hose clamps, hoses, and fittings
Questions? Contact the Service Department for expert advice and to receive a quote to service your air conditioning or water maker systems today.