In this 12 part series, Randy Ramsey reflects each month on the most influential people to contribute to Jarrett Bay's success over the last 25 years.
Early Influence
Through our first 25 years, we have been fortunate to come across people who have shown a willingness to help us anytime we've asked. Their contributions ultimately have improved the boats we have built and serviced and often times demonstrated the way to be better neighbors and members of the boating community. In the formative years, two people who played a major influence were Captain Myron "Ace" Harris and Ray Davis. While these men had very different personalities, they both shared a passion for teaching and inevitably influenced everyone they came in contact with.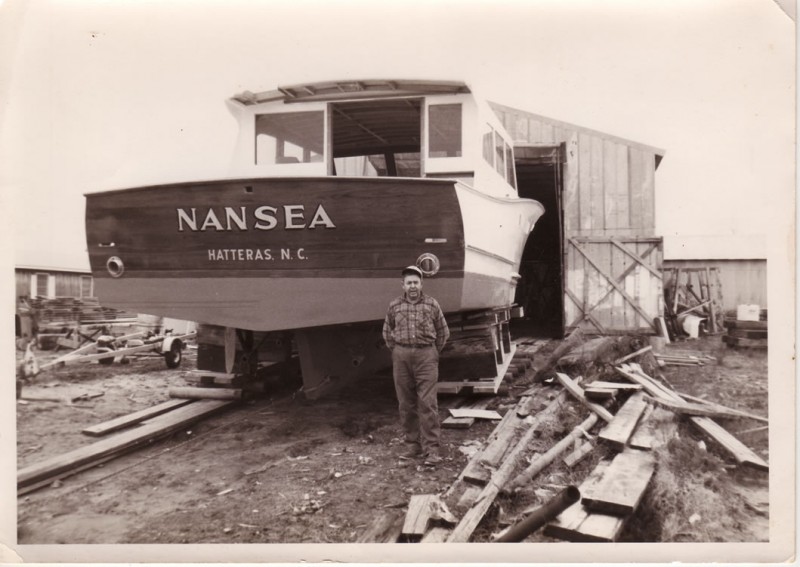 Captain Ace was a bear of a man who played college sports at Wake Forest University in the 1940's. After graduation, he returned to Eastern North Carolina to teach school and continued to excel in Eastern baseball leagues. As he worked to support his wife and two children, Myron turned back to the ocean and started carrying charters from Harkers Island and Marshallberg, NC. Out of necessity, he learned how to work on every aspect of his boat, which eventually led him to boat building. Capt. Ace would run charters from spring through fall each year, and along with his son Buddy, would build a charter boat each winter.
His boats performed well in the ocean, were efficient, and set the bar for charter boats along the Carolina coast for many years. I was fortunate enough to work two winters with Harris Boatworks, and Myron always took time to teach as we cut frames and brought the juniper boards to life. Capt. Ace was also the historian of the local charter fleet and had an uncanny way of helping us by giving words of wisdom but always making it seem like it was our idea. Those words and that wisdom will always echo in my memories.
Ray Davis was another Marshallberg boat building legend. Ray was a mild mannered man who built boats on Sleepy Creek. As far back as I can recall, his boats were the standard for custom boats and had a reputation for outstanding workmanship. Ray's boat shop was a modest one – which suited his personality – but his boats were something to envy. Through the years, he delivered boats for influential customers all along the East Coast and we still see them today carrying on that proud legacy. Ray's son Edward and his grandson Gary followed him in the boat building trade, and today Gary is in charge of new construction at Jarrett Bay. It is easy to see Ray's influence through Gary's self-assured personality and often I see Ray in his actions. Throughout our years in Marsahllberg, Ray would visit almost daily, riding his bike and taking time to offer a helping hand or kind word.
Even though these two men are no longer with us, their legacies remain in-tact. Many of the boats that each of them built are still running charters, and bringing the pleasure of boating to people every day. Most importantly however, their mindful influence lives on in the boats we build and the people they touched in the fishing, boat building and charter industries. I personally was fortunate to know them, and it is a pleasure to pass along some of their wisdom each day.
See all 25th Anniversary Honorees to date