Our yard has been jam packed and super active since all of the haul outs since hurricane Irene with over 2,600 feet of boat being managed over the course of weeks. Here are some of the more noteworthy projects: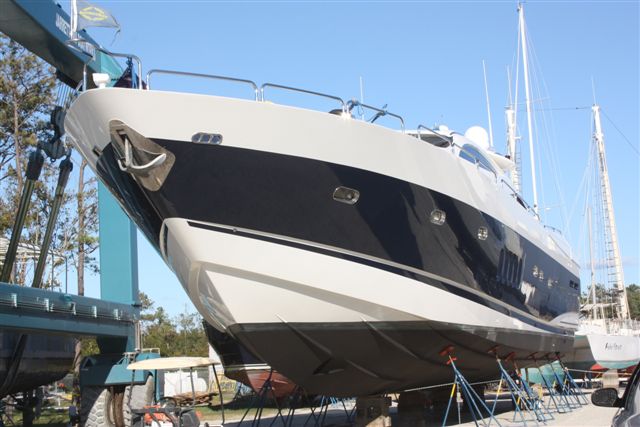 95′ Sunseeker – Once Around: Pulled the props and we are currently working on the shafts.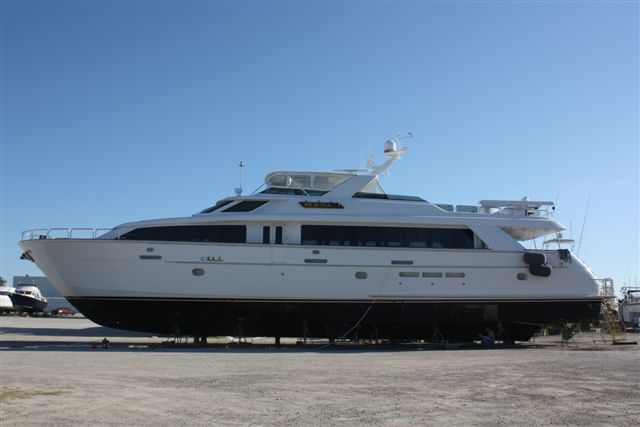 100′ Hatteras – Bravina: Applying prop speed and painting the bottom of the hull.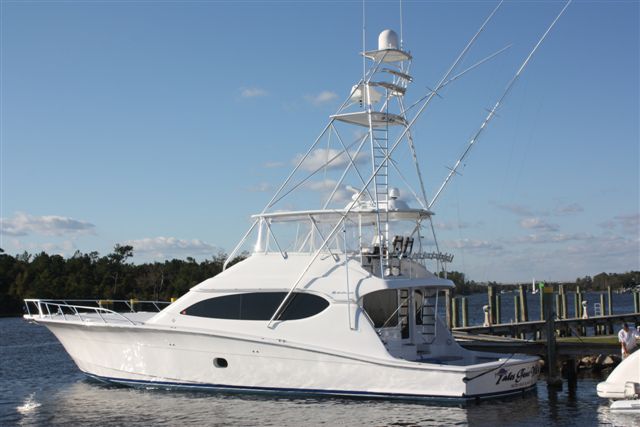 68′ Hatteras – Tales Gone Wild: Applied prop speed and applied bottom paint.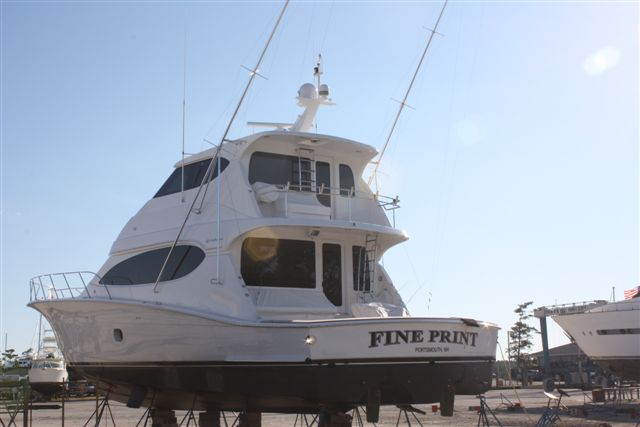 68′ Hatteras – Fine Print: Pulled props.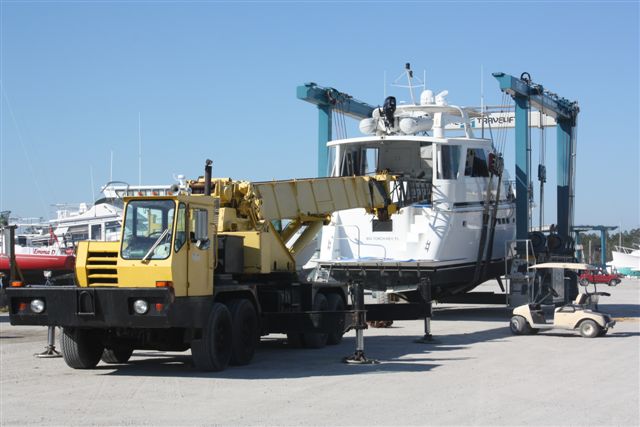 52′ Hatteras – Any Excuse: Re-installing port engine transmission.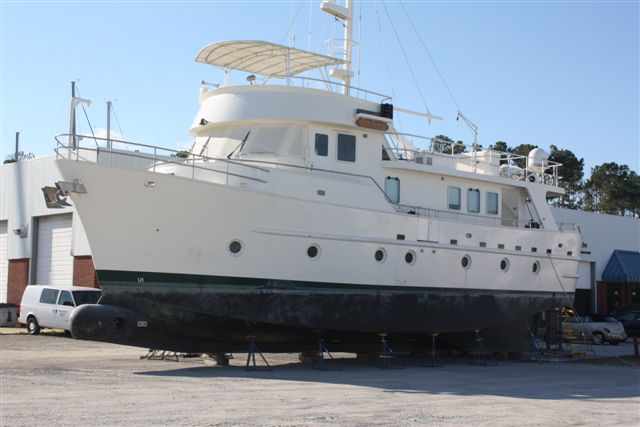 65′ Steel Trawler – Ramaela: Underwent just some minor maintenance after being hauled for Hurricane Irene.