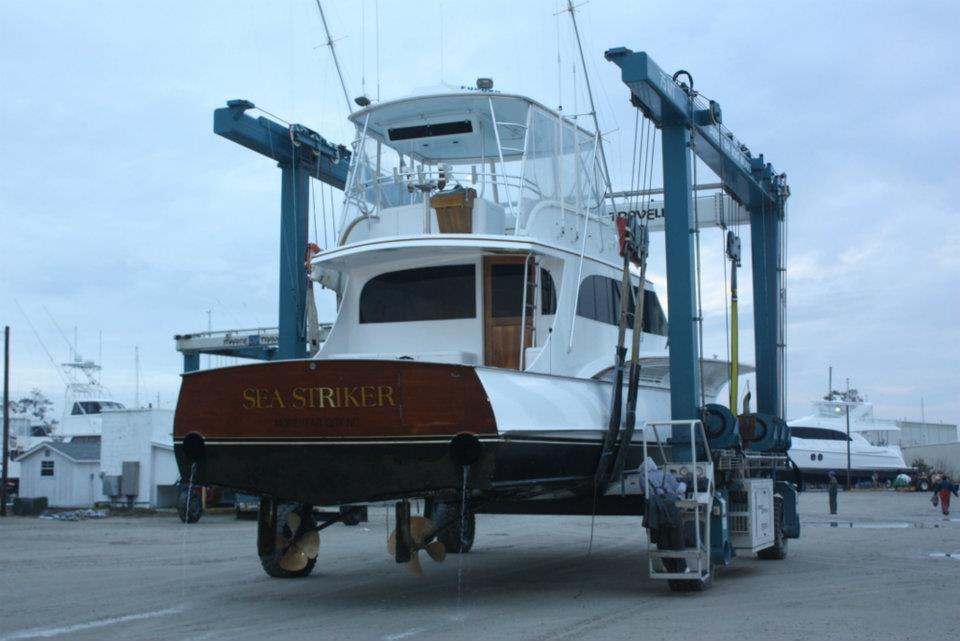 This month the Jarrett Bay Service Yard welcomed another one of its own into our full-service facility for some early spring work.
The 61′ Sea Striker, hull # 23 owned by Adrian Holler, is scheduled for prop and shaft inspection and removal. Before heading back to the water, she'll receive a Farrow Blast, fresh coat of barrier and bottom paint, fiberglass repairs to any hull knicks, and a fresh coat of Alexseal paint to top her off.
She'll return to racking up numbers offshore in no time! Big thanks Adrian for bringing her back by for a visit.