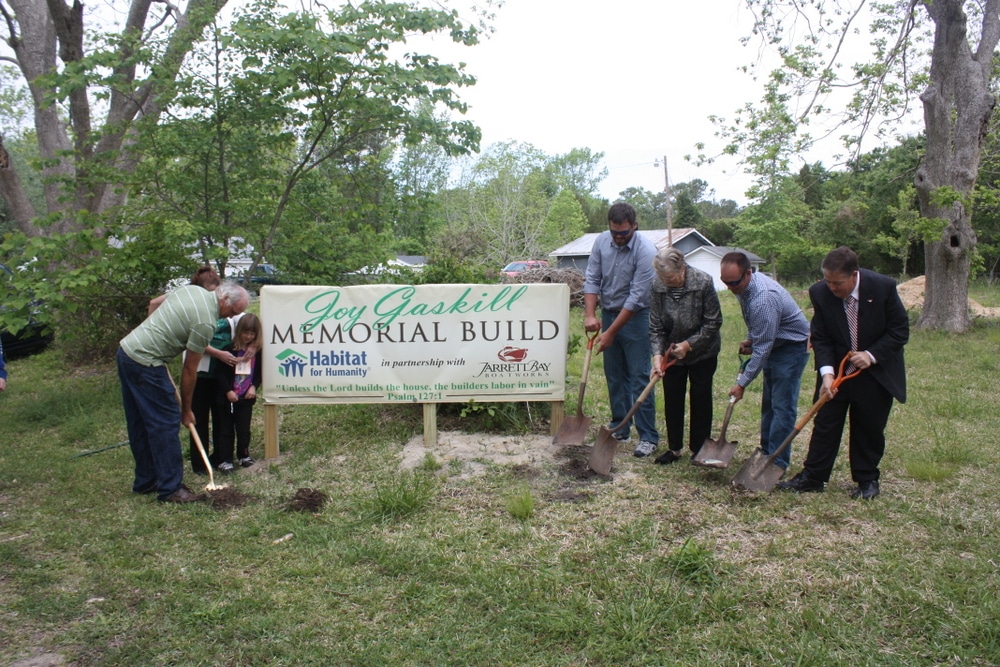 This morning the Crystal Coast Habitat for Humanity and Jarrett Bay Boatworks officially broke ground on the site of Habitat's 84th build, in memory of Jarrett Bay's own Joy Gaskill.
Several years ago, amidst the beginning of America's worst recession, Joy had the dream of building a Habitat House and began raising money for the cause. Her idea was too help one family at a time, in turn, improving our community as a whole. After Joy tragically passed, her dream continued to flourish, with the help of our community and Jarrett Bay Boatworks.
The Simon's family of Newport, are the grateful recipients of this fantastic gift. Today started a new chapter in their lives, as the build is scheduled to begin in the weeks to come. Everyone involved deserves great thanks for making Joy's dream become a reality for this wonderful family!