Tuesday June 10th was a stormy morning offshore for the second day of fishing in the Big Rock Blue Marlin Tournament. Unfortunately one of the participating boats, the 55′ Jarrett Bay Magic Moment was trolling about 60 nautical miles offshore shortly after the lines-in signal, when they were struck by lightning and immediately lost power to their propulsion system.
The "magic moment" occurs shortly after the 3:00 mark in the onboard video above: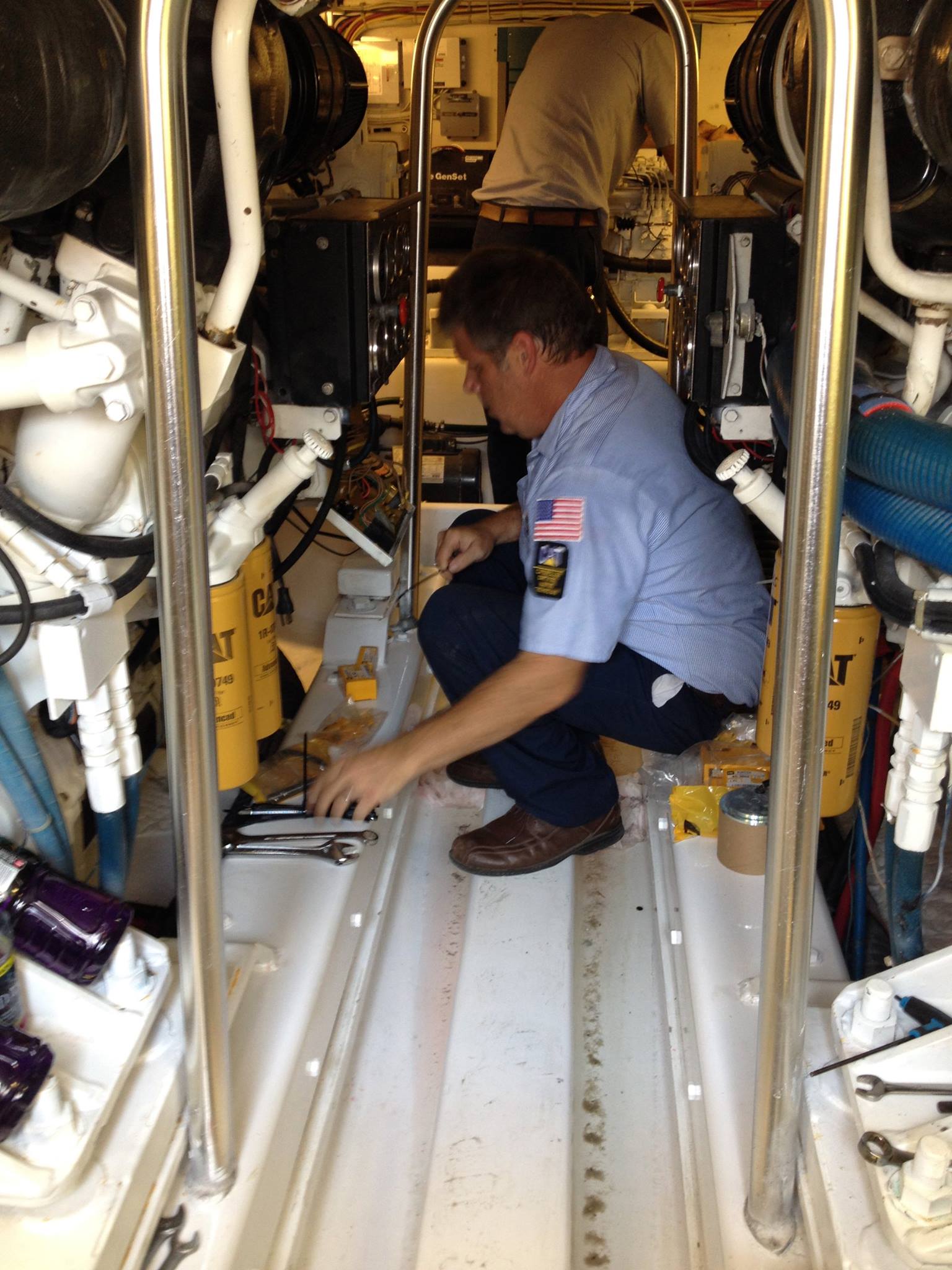 After a few hours drifting and troubleshooting via the tournament radio, Capt. Freddie Willis decided nothing else could be done at sea, and a Morehead City Sea Tow boat was dispatched. The crew fished for mahi mahi as they passed the time waiting for help. After nearly 15 hours of towing service at about 5 knots, Magic Moment arrived at the Jarrett Bay yard in the early morning hours of Wednesday June 11th. Gregory Poole Caterpillar had their service team poised to help and worked around the clock to help get them back out fishing.
Lightning strikes can do a large variety of damage to a vessel. Magic Moment's problem restarting their engines was that the ECMs (engine control modules) were damaged, but other electronics like their VHF and DC system seemed to have survived relatively unscathed.
The boat also sustained some serious damage to the generator systems, but Gregory Poole and the other teams of service providers were able to get the vitals repaired quickly enough for them to be out fishing in the tournament again on Friday morning (June 13th). Another great testament of our network of affiliates and the close-knit collaboration that occurs amongst support teams at the Jarrett Bay service yard and marine park as a whole.