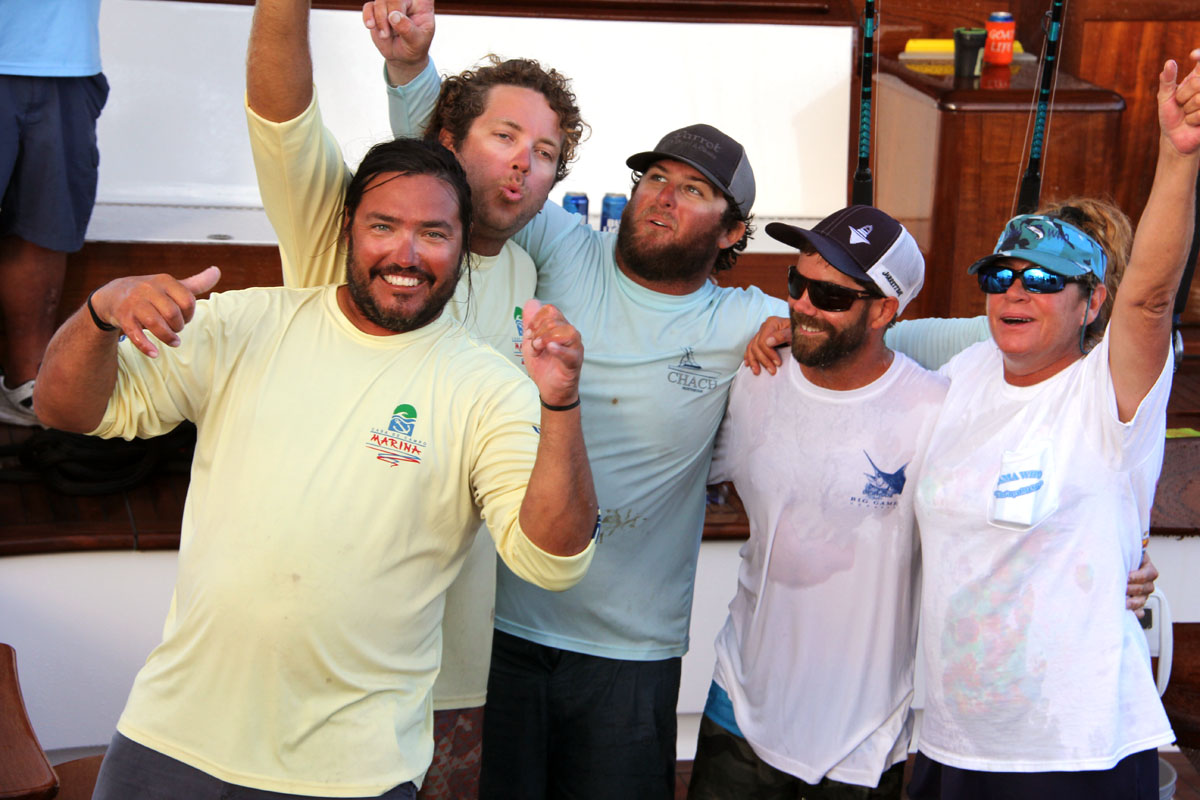 South Carolina native, Captain Wil Thornhill guided the team fishing aboard the 77' Jarrett Bay, Mama Who to victory at the 2018 Casa de Campo International Blue Marlin Classic tournament with a total of six blue marlins released during the three days of competition.
"We were able to hold our lead till the end thanks to a great strategy, excellent crew and skilled anglers," said a smiling Wil Thornhill. The team had finished tied for first at the end of day one with two blue marlin releases by angler Thomas Garmany. They took the lead on day two by adding three more blues to their score and released their sixth blue on day three to win despite a strong challenge from the Brazil-Venezuela team aboard Florida based Business Stinks who released their fifth blue an hour before lines out on the last day for a second place finish. The third-place boat was Builders Choice, a Jarrett Bay 64′ custom sportfish with a tournament total of four blue marlin releases. The three top boats were awarded a small fortune in cash and sponsor luxury prizes.
In addition, the tournament's Top Angler was Mama Who's Thomas Garmany who released five of the boat's six blues during the tournament winning the Mustad's Silver Hook Trophy along with several nice sponsor prizes. "Thomas was focused at all times and in rough seas showed off his patience, experience and angling skills" added an elated boat owner, team member and lady angler Lainey Jones. He was followed by Builders Choice, Eli Blake, with three blue marlin releases and Business Stinks, Lucas Abud, also with three blues but his last release was after Eli's so the tie was broken by time of the last release. Top lady angler was Kary Gomez, member of the all-girl team aboard Amazing Grace edging out the other six ladies who competed in the event.
Save the date: The 2019 Casa de Campo International Blue Marlin Classic will be held from April 10th to the 13th, as always, in the heart of the blue marlin season. Book your slips early for next year because dock space is limited!