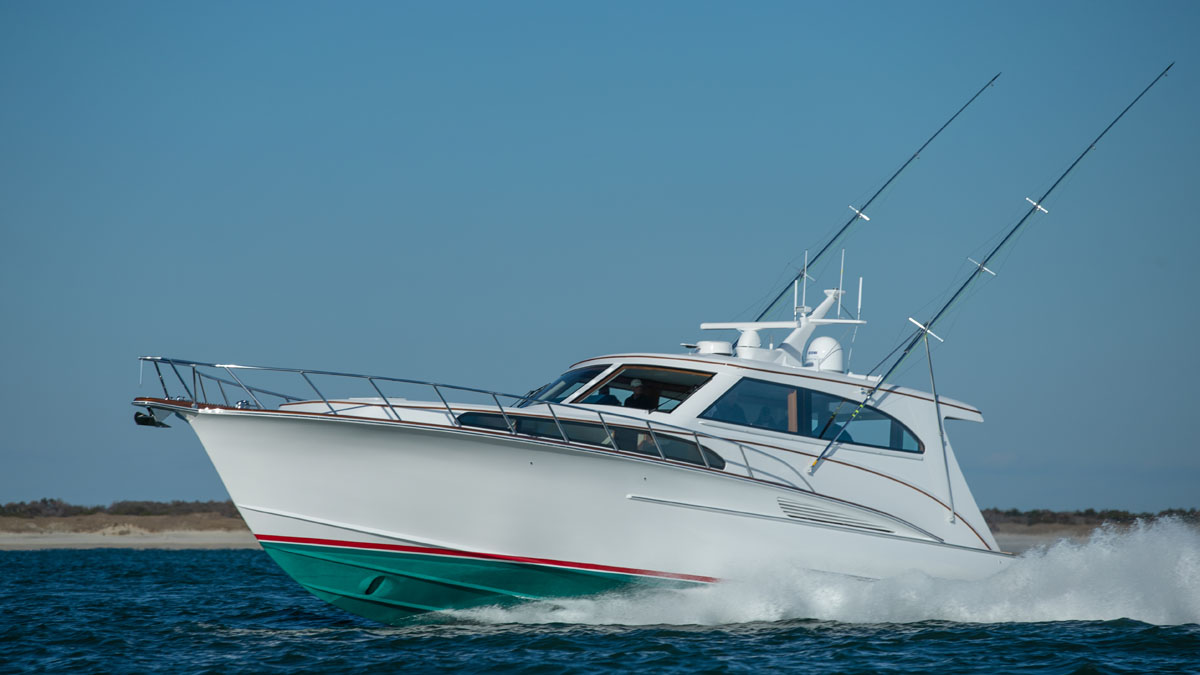 Originally published by Power & Motoryacht by Krista Karlson:
A Retro-looking Sportfisherman is the Latest Stunner in the Builder's Line of Custom Yachts

In the daylight, the new Jarrett Bay 67 Sport Yacht looks like it could have idled out of the 1920s and cruised right into 2019. By night, the blue lights under the gunwales tell a different story of modernity. This Great Gatsby-meets-Ocean Reef Club creation is the Privateer, Jarrett Bay's latest custom vessel that launched in March.

When the prospective owner first approached the builder with a concept for a retro-modern yacht, Project Manager Nile Mitchell says the team got right to work. With NBA-like height, the owner required plenty of headroom, and the 67 delivers with 6 feet, 9 inches of space in the salon and at the helm. The trunk cabin allows for 7 feet, 4 inches of headroom belowdecks, letting in plenty of natural light and giving the yacht a feeling of exceptional spaciousness. That airy feeling extends to the galley, where the chef can be part of the conversation with folks in the salon or at the helm.