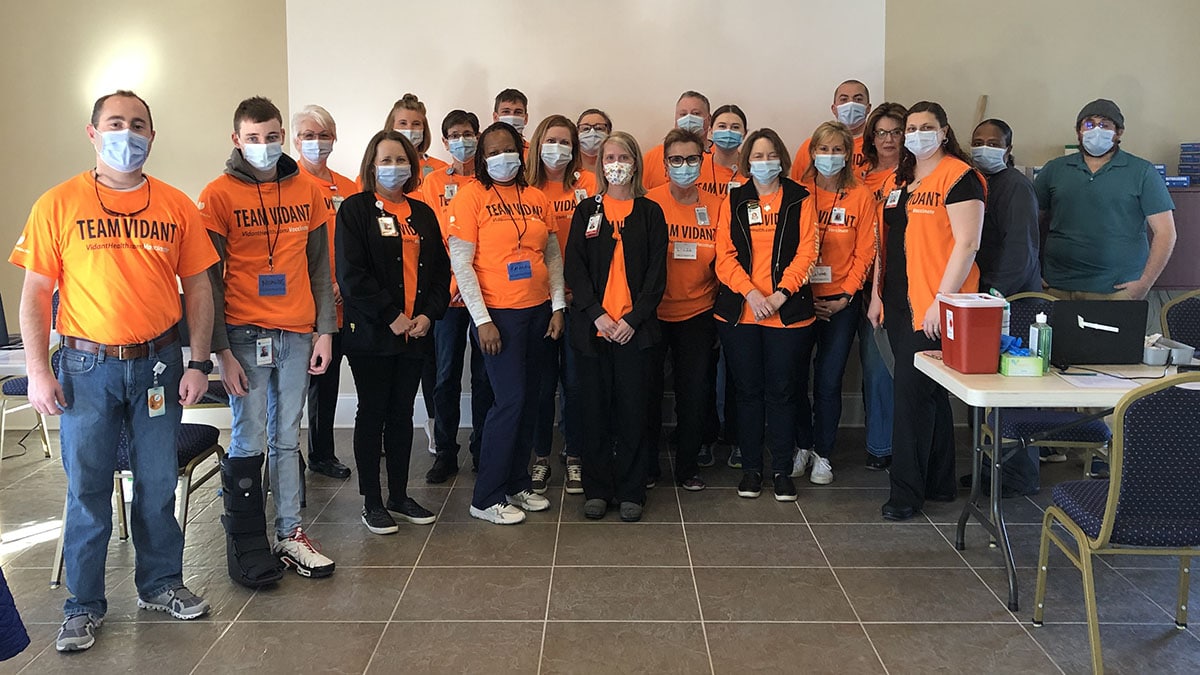 Jarrett Bay Partnered with Vidant Health to Coordinate COVID-19 Vaccinations for Employees and Local Marine Businesses
Jarrett Bay Boatworks held a one-day clinic to deliver 395 COVID-19 vaccines for our team members and immediate family, along with other marine businesses in the Jarrett Bay Marine Park and Beaufort and Morehead City area. Twenty healthcare workers from Vidant Health arrived at the Marine Park the morning of Thursday, March 11, 2021, to administer the vaccines.
Jarrett Bay Human Resources Director, Stacie Johnson took the helm of the opportunity after Vidant Health reached out to Jarrett Bay President Randy Ramsey. Working together with Eric Johnson of Vidant Health, Stacie was able to secure 400 vaccines – more than enough for Jarrett Bay's employees and their immediate family members. With a surplus calculated, Stacie and other Jarrett Bay management team members contacted local businesses within the Marine Park and in the local area to offer their employees the vaccine as well.
"Stacie took the lead on this initiative and worked tirelessly to coordinate the vaccine clinic with Vidant Health," explains Ramsey. "Her efforts were pivotal in getting the 400 vaccines secured that helped so many in our local community."
With Eric and Stacie working together, Jarrett Bay's new construction and yacht service team members along with family members were administered the vaccine. Additional Marine Park businesses that benefitted from the one-day vaccine clinic included: Bluewater Yacht Sales, Crystal Coast Interiors, Gregory Poole Marine Power, Powell Brothers, Royale Yacht Finishing and Triton Marine Services.
Fellow marine sales, supply and service businesses within Carteret County were invited to Jarrett Bay for the vaccine clinic including 8 ½ Marina, Bluewater Supply, Bock Marine, Captain's Shop, EJW Outdoors, Parker Boats, Shearline Boatworks, Starling Marine and The Big Rock Blue Marlin Tournament, along with numerous other local businesses.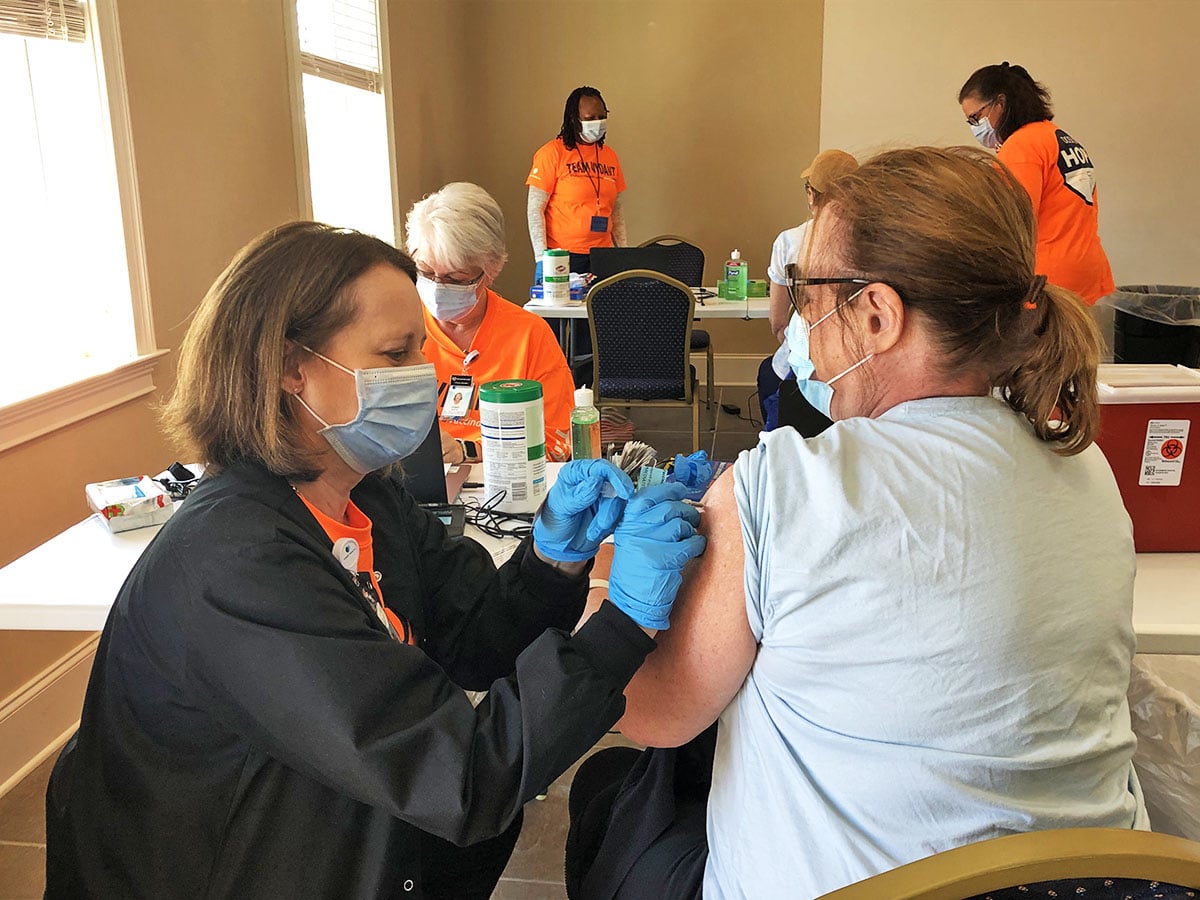 Taking care of the community has been a core value of Jarrett Bay for over three decades, and this vaccine clinic is one more example of that. Ramsey and the management team feel passionate about giving back to local businesses including fellow boat builders and marine trade businesses. After all, Jarrett Bay would not be the world-class organization that it is today without the care, advice and support that was provided by affiliates, friends and neighbors over the years.
"We are grateful to have been able to help our Jarrett Bay family and our boat business community on the Crystal Coast with a vaccine opportunity," said Ed Stack, Jarrett Bay's Vice President of Administration and Development. "We continually seek ways to give back to our area businesses, education centers and families, and greatly look forward to future opportunities."
Although Jarrett Bay's workforce, our families and many Marine Park tenants are now vaccinated for the novel coronavirus, elevated safety measures remain in place to ensure the Jarrett Bay family and our customers remain healthy and protected.