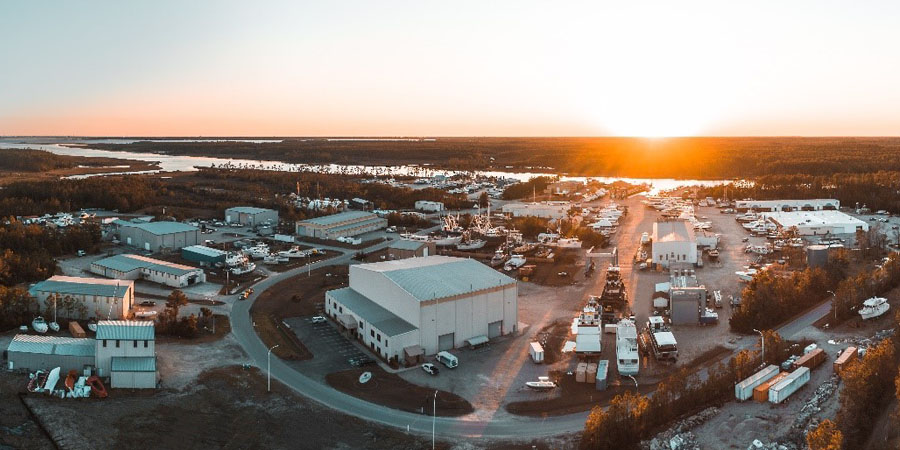 Jarrett Bay is Growing and We're Excited to Announce Additional Service Yard Capacity:
93,000 sq ft New Yard on 22 Acres
16,400 sq ft Additional Service Buildings
Power, Air & Water Service
30 Additional Spaces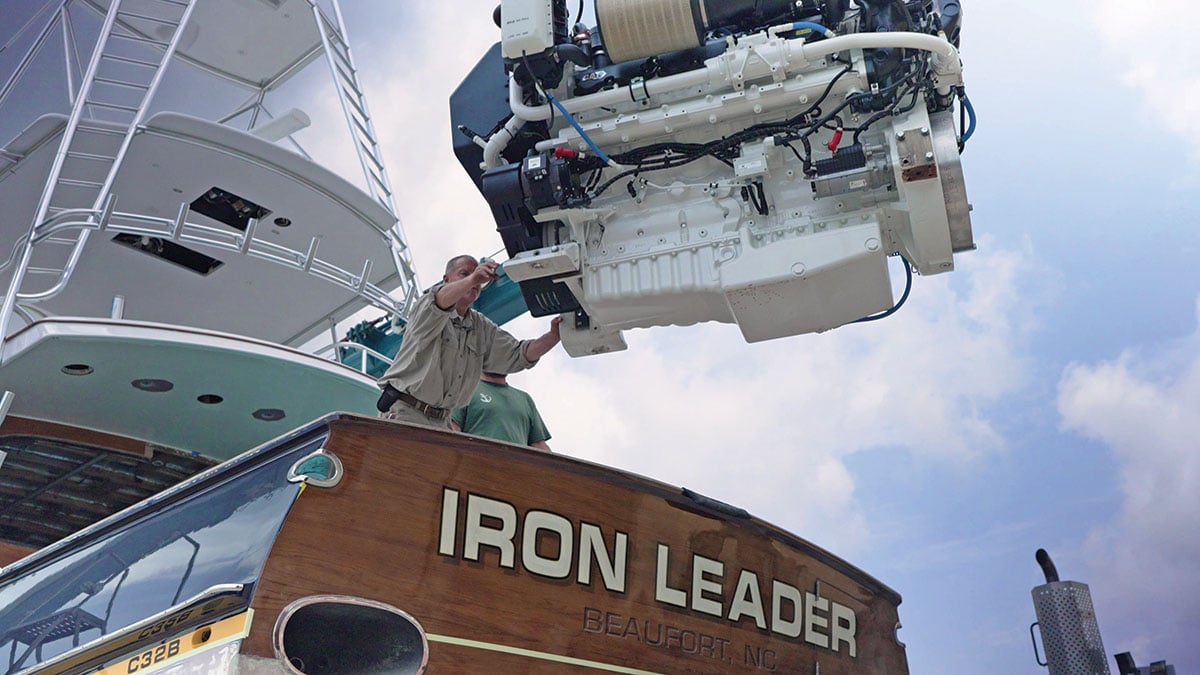 Our newest service yard space is at the beating heart of Jarrett Bay's
175-acre marine industrial park
, with nearly two-dozen occupants, providing every kind of marine service and product available, from engines to canvas. And we couldn't be more proud of our staff of highly skilled, long-standing craftsmen – many of them boasting certification from the American Boat and Yacht Council.
Jarrett Bay Boatworks facility is one of the most complete yacht service centers in the United States with a lift capacity of up to 300-tons, a deep-water basin, and over 1,000 feet of floating dock space on the ICW convenient to North Carolina's Beaufort Inlet. We provide complete repair and refit services, whether it's a bottom job, a repower, or a new paint job in our climate-controlled spray booth.
But more than the capacities, the capabilities, the location, or even the certificates on the walls above the benches of the technicians we value so highly, our best assets are pride and passion. Pride in every task we perform for you and a passion for boats and customer service make Jarrett Bay Boatworks your only choice.