Over twenty of the 271 boats fishing the 65th Annual Big Rock Blue Marlin Tournament are custom Jarrett Bay sportfishing convertibles. By the end of the tournament, several of these Jarrett Bay teams claimed over $800,000 of the total tournament purse of $5,835,075!
Custom hull 45, the Jarrett Bay 58, Skip Hook won big in the Winner-Take-All Dolphin category with their 59.3-pound mahi worth a staggering $539,750. Hull 51, the 63-foot Marlin Fever took home multiple checks totaling $178,500 as the top release boat for the tournament.
Jarrett Bay Winner's at Big Rock:
SKIP HOOK
Dolphin Winner Take All: $539,750
Second Place Dolphin: 59.3 lbs; $3,000
First Place Gamefish Daily Tuesday: 59.3 lb Dolphin; $2,000
MARLIN FEVER
1st Weekly Release: 2400 pts; $133,875
Daily Release Friday: 2000 pts; $44,625
Top Junior Angler Release: Conner Daniel; 1200 pts
BUILDER'S CHOICE
Daily Release Monday: 925 pts; $44,625
BILL COLLECTOR
Non-Sonar Daily Release Monday: 400 pts; $38,675
WELDOR'S ARK
Second Place Wahoo: 59.7 lbs; $3,000
First Place Gamefish Daily Monday: 59.7 lb Wahoo; $2,000
IRON LEADER
Second Place Gamefish Daily Monday: 42 lb Wahoo; $1,000
WASTE KNOT
Top Junior Angler Dolphin: Kelson Daniels; 13.9 lbs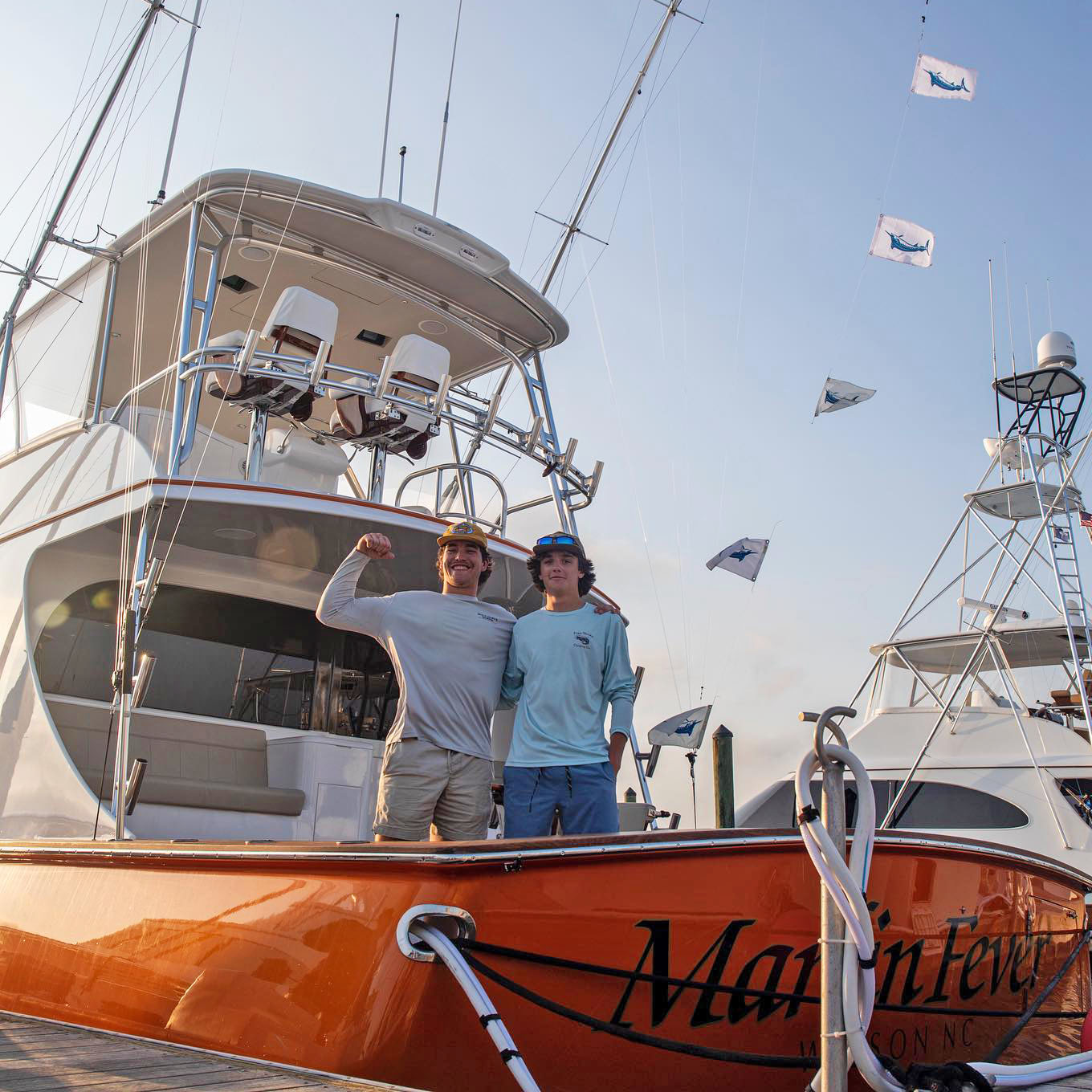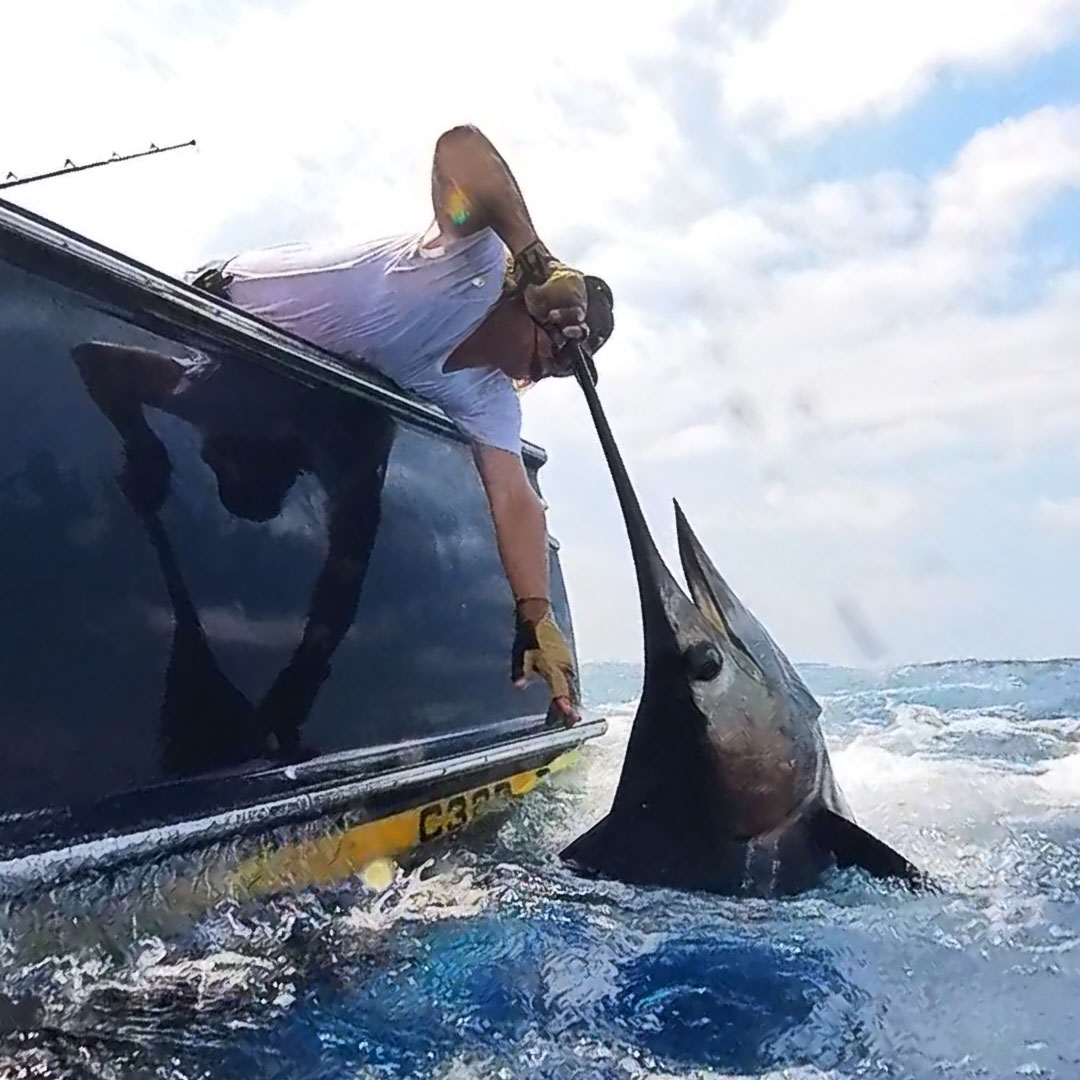 Hey Ladies!
The Keli Wagner Lady Angler Tournament enjoyed a record turnout this year with 266 boats registered to fish the one-day tournament. Hull 26, 55-foot Weldor's Ark was awarded $30,727 for second place in the Billfish Release category. Sistership hull 27, Magic Moment claimed third place in the same category with a payout of $20,485.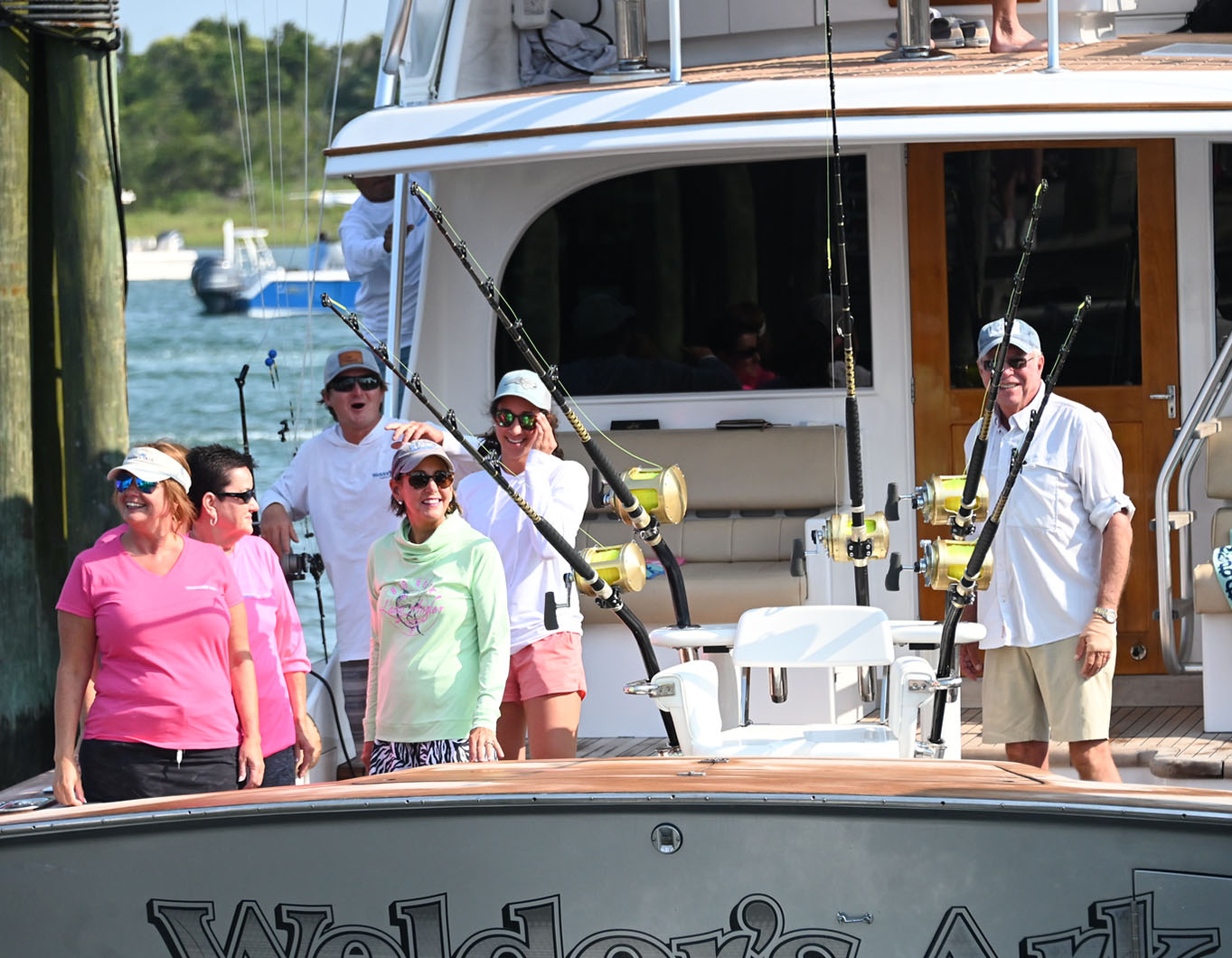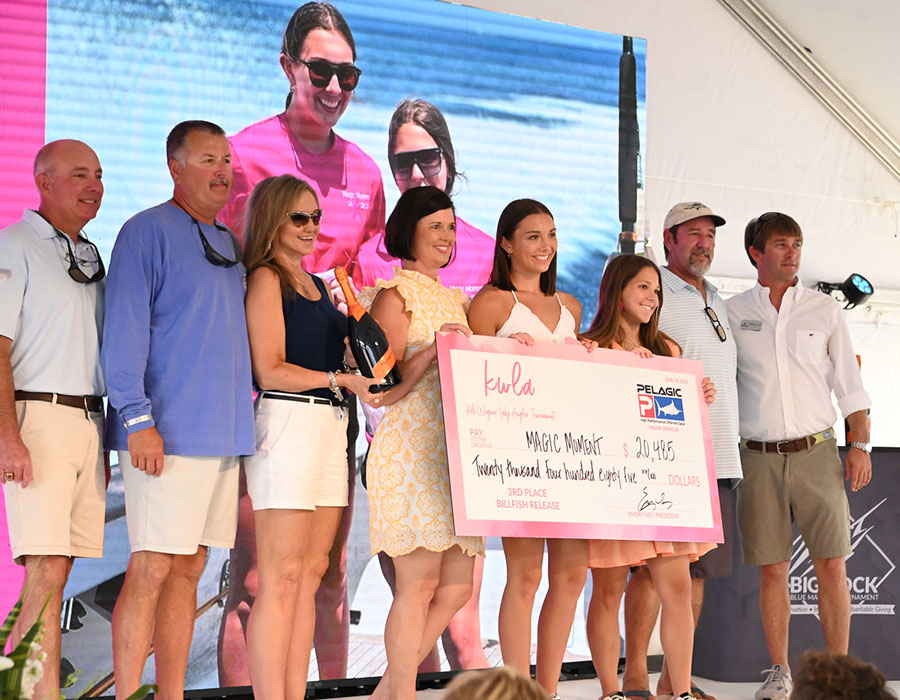 Congratulations to all the Jarrett Bay teams that fished the Big Rock this year! We're anxiously following your progress in the NC Governor's Cup and at tournaments all along the Mid-Atlantic this summer.