Custom Hull #

62

Splash Date

Dec 2017
Completed and delivered December 2017, hull 62 spans 90 feet and represents the next evolution in offshore battlewagon performance and comfort, designed to tackle the remote fisheries of the world in ultimate style. Carrying 4,400 gallons of fuel, the Jarrett Bay 90 will have the range and speed to travel anywhere — fast.
Jarrett Bay is proud to announce their appointment as a finalist in the 2019 Boat International Design & Innovation Awards. The Jarrett Bay 90 has been recognized as a finalist in the Game Changer category for her ultra-strong and lightweight titanium propeller shafts. Jaruco is the first sportfish boat ever to be recognized as a finalist for this esteemed global recognition.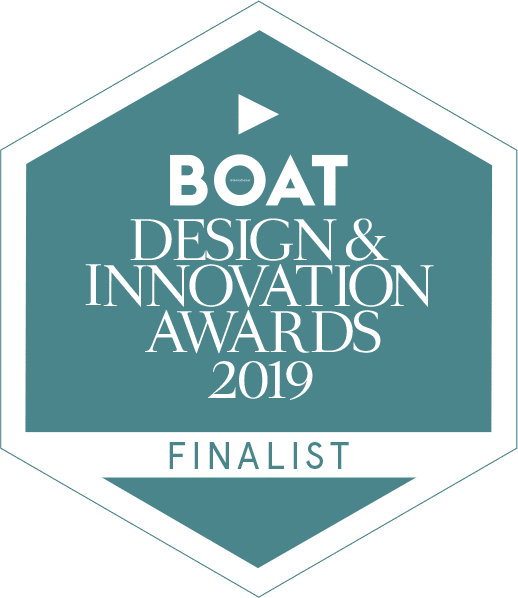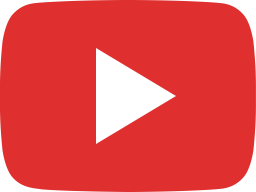 Tip of the Spear: Building the Jarrett Bay 90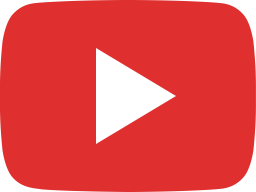 Jarrett Bay 90 - Virtual Sea Trial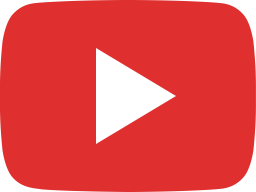 Jarrett Bay 90, Jaruco, Launching December 2017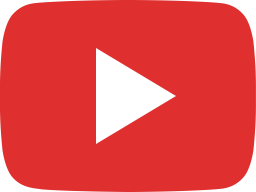 Introducing Project Ireland as the New JARUCO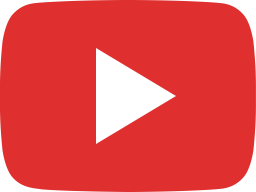 Flipping the 90' Jarrett Bay hull, "Project Ireland"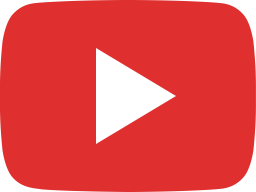 What does 90 feet of custom sportfish look like?

Specs
Length

90'

Beam

22' 6"

Draft

5' 8"

Water Line

81'

Cockpit Area (sq. ft.)

310

Dry Weight (lbs.)

150,700

Gross Weight (lbs.)

185,000

Fuel Capacity (gal.)

4,400

Water Capacity (gal.)

400

Holding Tanks (gal.)

250
Power
Engine(s)

MTUs

Model

16V2000 M96L

Horsepower

2,600hp x 2

Propulsion

Conventional Shaft, w/ V-Drive

Stabilization

Seakeeper 9 & 36

Genset

Northern Lights

Model

M944T3

Kilowatts

40kw x2
Performance
Cruise Speed (kts.)

38

WOT Speed (kts.)

44
Interior Layout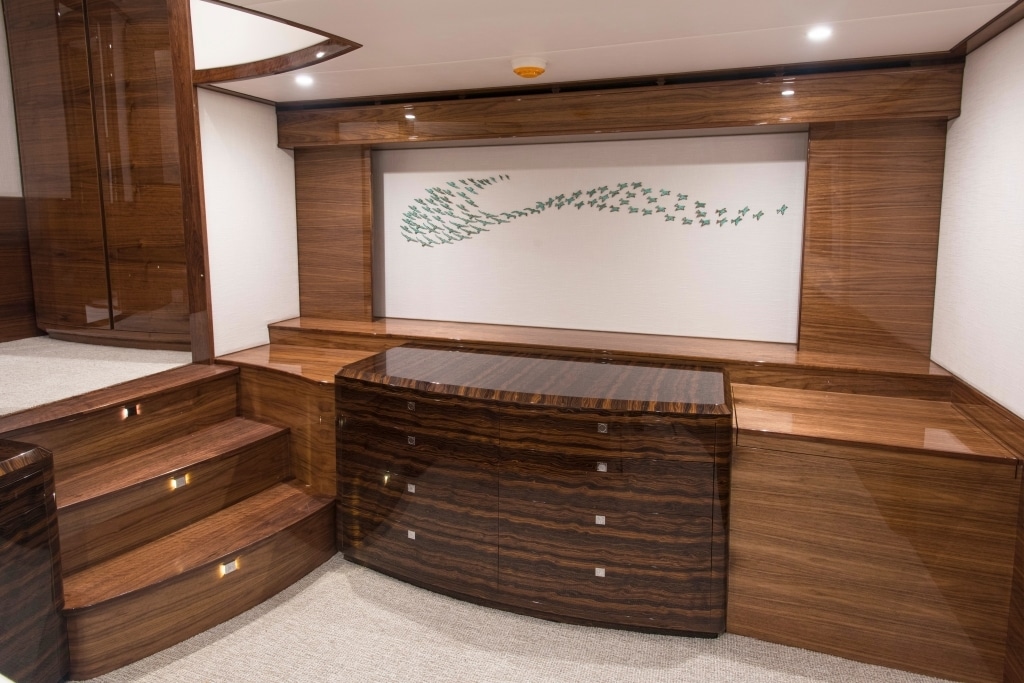 The interior is nothing short of stunning. A mix of beautiful high-gloss and satin finishes complement one another throughout the 465 square foot salon that features a full-function galley with a large island bar, adjacent to a U-shaped dinette forward of the salon's large console that faces an L-shaped settee with a unique wood slab and acrylic coffee table.
Entering the companionway continues the theme of stunning woods and bright walls throughout each cabin and private head with a beautiful ensemble of woods between the 8-drawer dresser and side bureaus. Another sportfishing yacht first and guaranteed conversation starter can be found aboard the Jarrett Bay 90: carbon fiber toilets.
Cockpit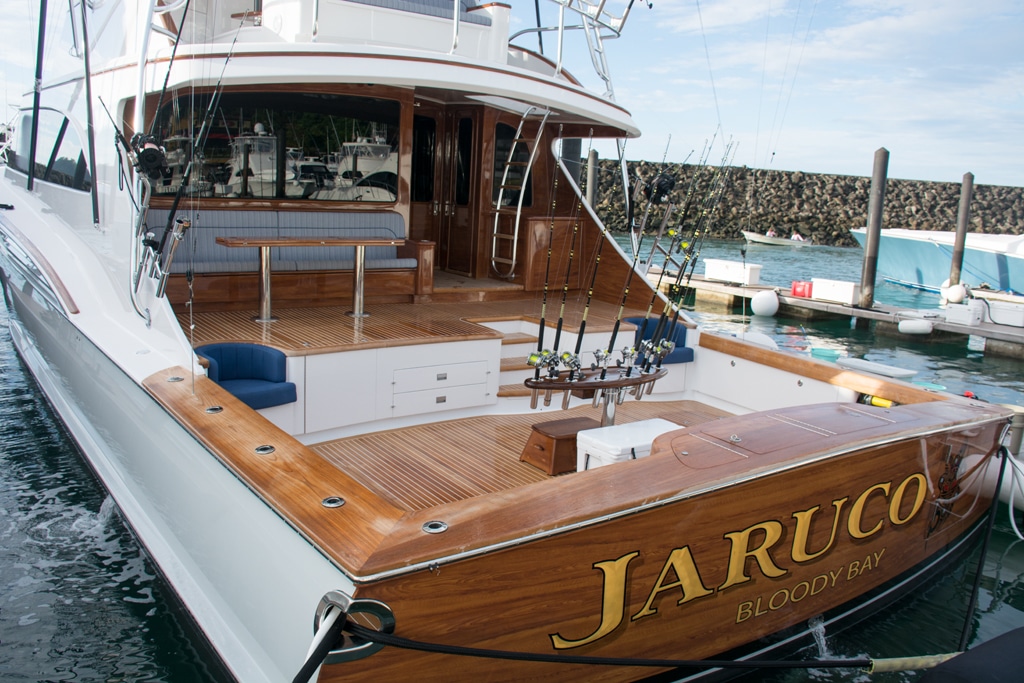 The 310 square foot cockpit can only be described as enormous. And, the air-conditioned mezzanine is equally luxurious with ample seating, a table and plenty of concealed storage compartments. Additional seating is available at the corners of the raised platform with a pair of Jarrett Bay's signature bucket seats.
The aft end of the mezzanine hides additional storage including tackle drawers that are easily accessed by anglers and crew during the action. A massive transom fish box and live well are complemented by a teak rocket launcher on the centerline, saving space for multiple anglers to be in the action all at once.
Advanced Composite Construction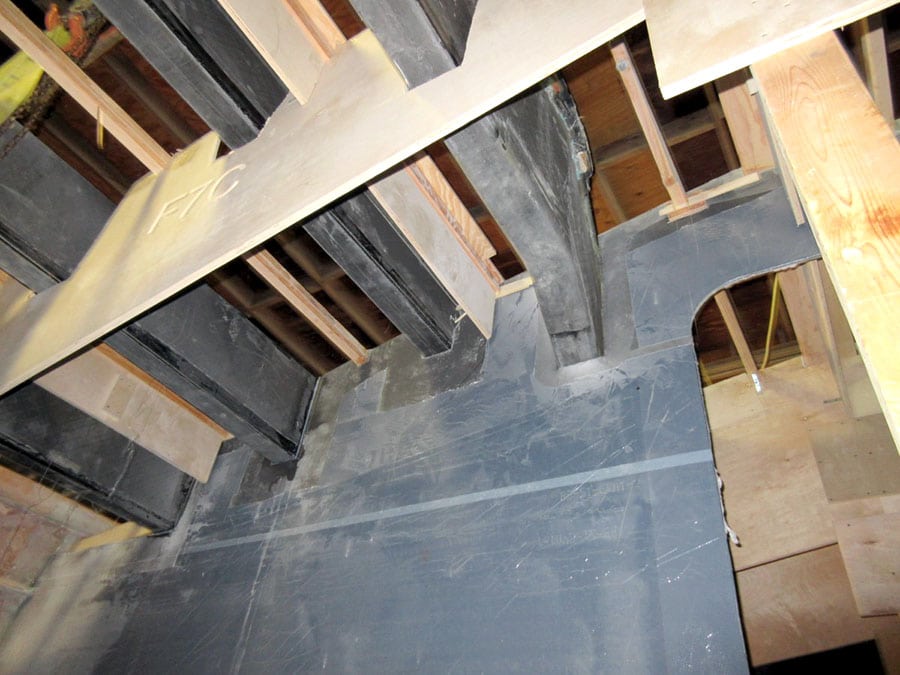 Hull 62 boasts a revolutionary cold-molded hull with carbon fiber stringers and bulkheads. Extensive R&D on the 90-footer included a detailed weight study, both initial and during the build, as well as composite testing and virtual tank testing. The engineering team also took a trip to The Netherlands' Maritime Research Institute (MARIN) to perform in-water, high-speed tank tests of the hull and running gear.
Hull 62 has been built to ABS specifications to withstand 8-ft seas at 50 knots. The cabin, foredeck, salon floor, mezzanine, top deck, bridge, wake-adapted rudders, and many other parts have been upgraded to a proprietary carbon fiber lamination matrix over a Diab core developed specifically by the Jarrett Bay 90's engineering team.
In addition to the use of ultra-modern, lightweight materials, hull 62 features massive 30-foot titanium propeller shafts, which save more than a thousand pounds over conventional stainless-steel shafts. Additional ultra-lightweight techniques applied by Bella Terra Interior Solutions on Gulfstream jets can also be found on the Jaruco's luxurious stone countertops and backsplashes.
Bridge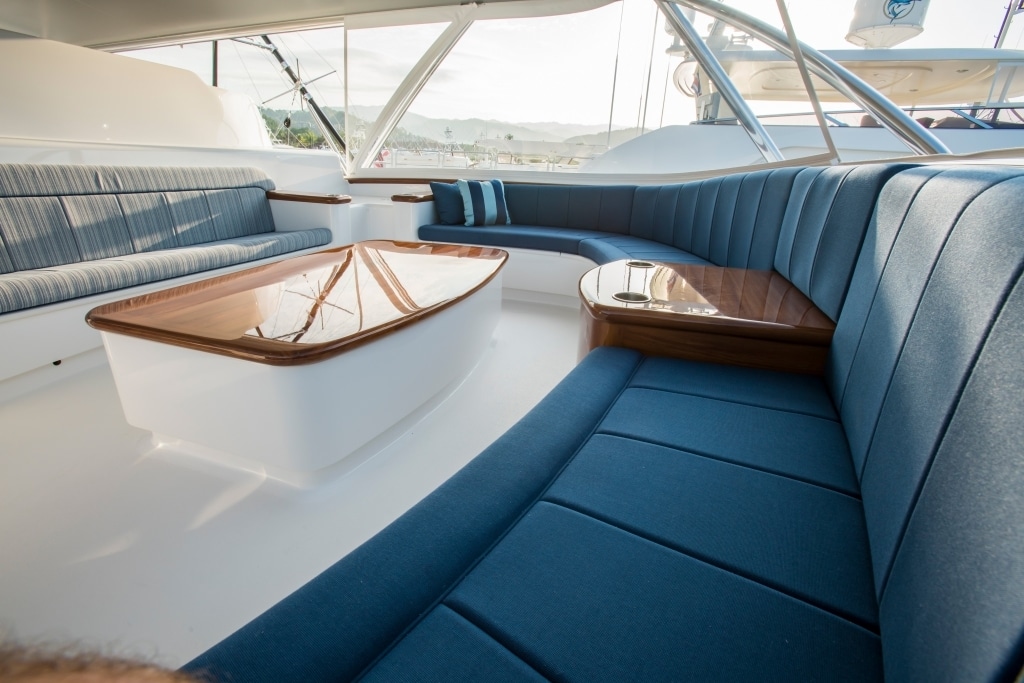 At 450 square feet, the bridge is more than just a spot for the captain and a console helm, it is a covered and climate-controlled entertaining space with stunning 360-degree views. The Jarrett Bay 90's flybridge features wrap around seating forward of the helm console with plenty of cup holders and multiple high-gloss surfaces for dining.
The console itself boasts 5 screens and all the switchgear and controls needed to monitor nearly every system on the boat. The 3 teak ladderback helm chairs are complemented by an aft-facing bench where guests can watch the action in comfort from above. The hardtop of the bridge stands out from the typical sportfish crowd by holding an impressive Furuno 60kW S-Band Radar with a 12-foot array that can spot clusters of seabirds at a great distance. KVH SatCom and Iridium Pilot round out the high-tech on the hardtop and help the crew stay in touch with loved ones around the world.
Engine Room
The Jarrett Bay 90 is powered by twin 2,600hp MTU 16V 2000 M96Ls being fed by 4,400 gallons of fuel which will ensure incredible range and unfounded speed. The engines have been rotated 180 degrees from a typical installation and mated to V-drives that output power to the massive, yet lightweight 30-foot Titanium propeller shafts turning 5 blade props.
Other mechanical marvels aboard Jaruco include a Seakeeper 35, housed in a custom-built carbon fiber torque cage that works in concert with an elaborate port, starboard and mid interceptor stabilization and trim control system developed by Humphree. Plus, a pair of Northern Lights 40 kW generators provide ample power for all systems and creature comforts aboard hull 62.
Extras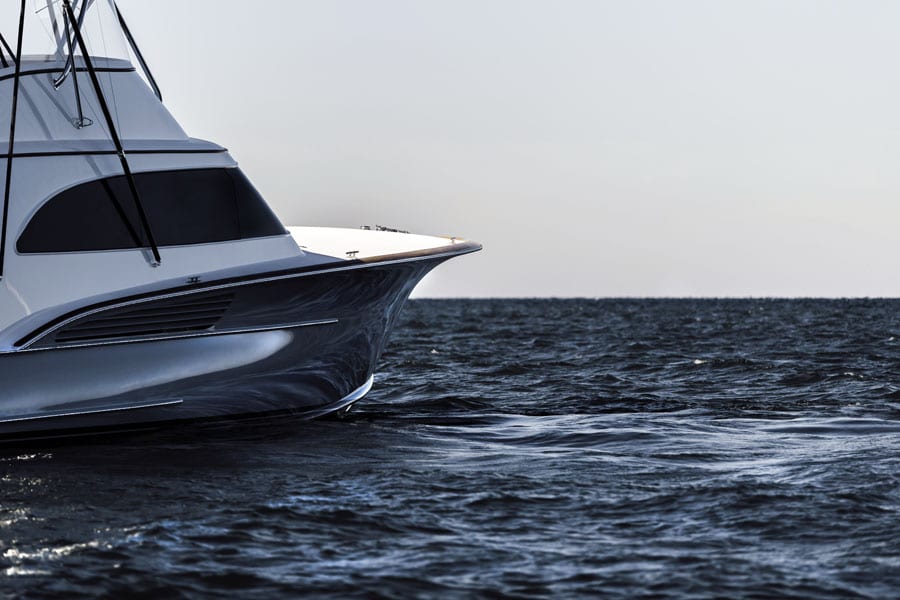 Hull 62's Palm Beach Towers hardtop, standing platform and buggy top are all comprised of carbon fiber to further save weight and lower the boat's overall center of gravity.
Carolina and New England Bow Thruster have overseen the installation and initial testing of the Side Power SH550 hydraulic bow thruster which features counter-rotating propellers that provide optimal thrust at a good performance ratio in a minimal tunnel diameter.
Even the marine coatings of the Jarrett Bay 90 were selected for their weight-saving and speed-enhancing properties. Below the waterline Pettit's new Black Widow bottom paint offers a slick, ultra-smooth, and burnishable racing finish. Topside, Alexseal Yacht Coatings' complete system was applied providing substantial application time and weight savings. Requiring less product and better drying times than traditional marine coatings, the Jarrett Bay 90's Light Gray topcoat application will help keep this boat on the fast track.

Learn more about the most advanced sportfish boat ever built