Following up on last fall's hull work, the 61′ Sea Striker (Jarrett Bay's 23rd hull) is back for the winter, after a great summer and fall season of fishing.
During her stay over the next couple of months, the covering boards will be stripped, a new base layer of okume plywood will be added and then finished with all new teak. In addition, the cockpit floor/sub-floor will be cut out and replaced, also getting new teak decking. With the sub-floor out for a short amount of time, it's also a perfect opportunity to replace any necessary hosing or wiring to ensure peak performance down the road.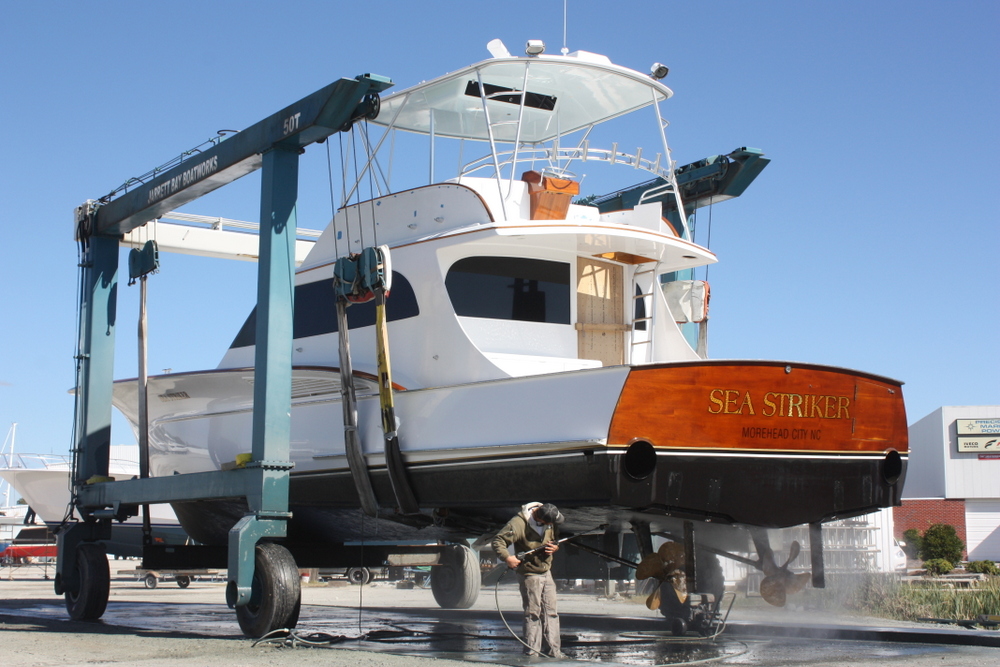 While in the yard last fall, she received brand new hull paint. This winter, it's time to renew the topside of the boat, using Alexseal primer and topcoat products, courtesy of our Jarrett Bay Marine Park partners, Royale Yacht Coatings.
As one of our most renowned rig and crew, we're excited to have Sea Striker back home with us for a time. We look forward to this project's completion when we can her back into the water looking better than new!