Jarrett Bay Hull 1 Brings in the Tournament's First Blue Marlin as Sensation takes 2nd in Big Rock; Bill Collector 3rd in Keli Wagner Lady Angler Tournament.
For the second consecutive year, Jarrett Bay boats placed in the the money at both the Big Rock Blue Marlin Tournament and Keli Wagner Lady Angler Tournament, and provided plenty of excitement at the scales.
Ladies Day
After rough weather pushed the tournament fleet to wait until Sunday, Jarrett Bay hull #11, Bill Collector, took third in the ladies tournament Sunday. Also of note during the ladies tournament, Jarrett Bay hull #56, the just splashed Blank Check got off to a quick start with a triple-header white marlin release on her very first day of offshore fishing.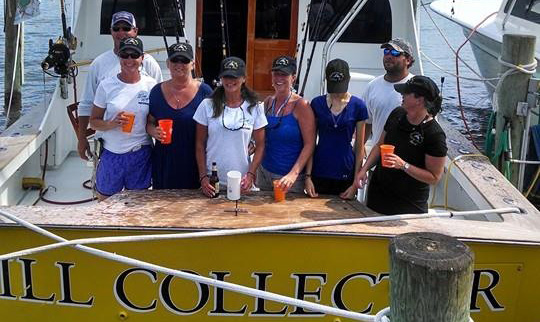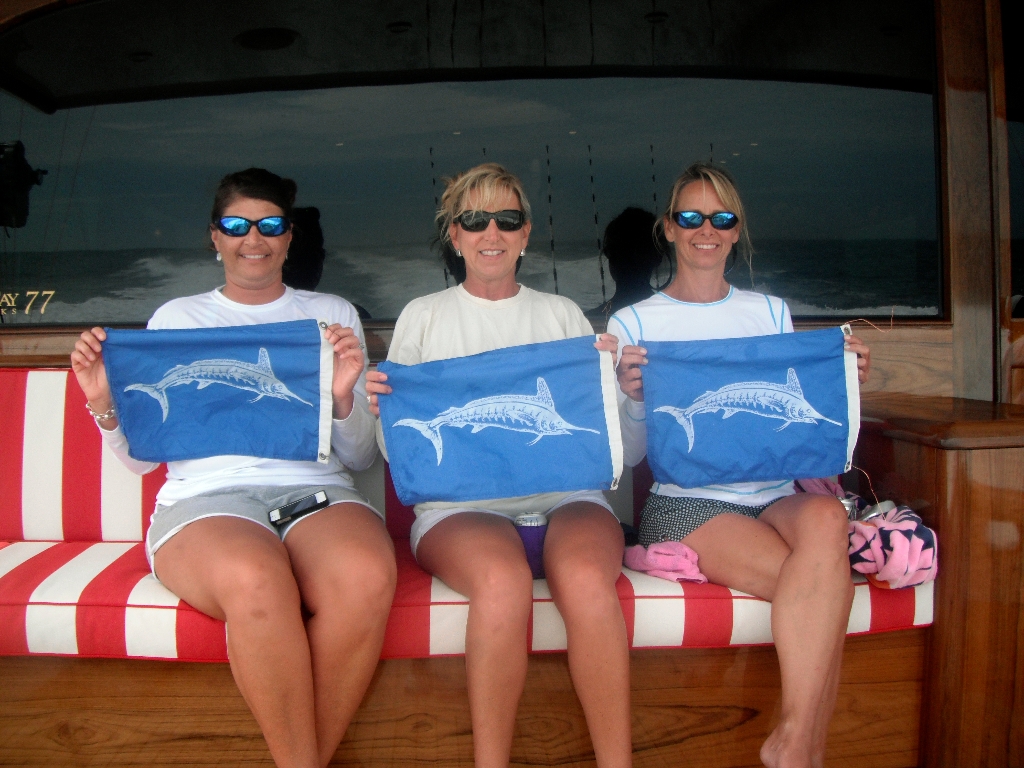 The Blue Suits Show Early
Local Captain Dale Britt, First Mate Big Country and angler Trey Siner on Jarrett Bay hull 1, Sensation got off to a great start on Big Rock Day 1, boating the first blue marlin of the tournament and taking the early lead on Monday with their 423 lbs. fish. Tuesday and Thursday had blustery conditions in store for the fleet and Sensation's fish was only bested by about forty pounds by the crew on the Hatteras Fever II. Sensation's 2nd place fish was worth over $200,000 – so please join us in congratulating their achievement!