From Marlin Magazine Press Release:
Bermuda Billfish Release Cup 2013 Final Results
"ROYAL NAVAL DOCKYARD, Bermuda — Equipped with a brand new 77-foot Jarrett Bay, Capt. Danny Hern on the Blank Check got things going Saturday on day one of fishing of the 2013 Bermuda Billfish Release Cup with a blue marlin release for angler Will Herring, scoring the team 500 points. The fish looked to be around 300 pounds. Having the first release of the tournament turned out to be key as team Blank Check earned First Place Team honors, Daily Release Jackpots, Overall Release Jackpot and an invitation to the Offshore World Championship.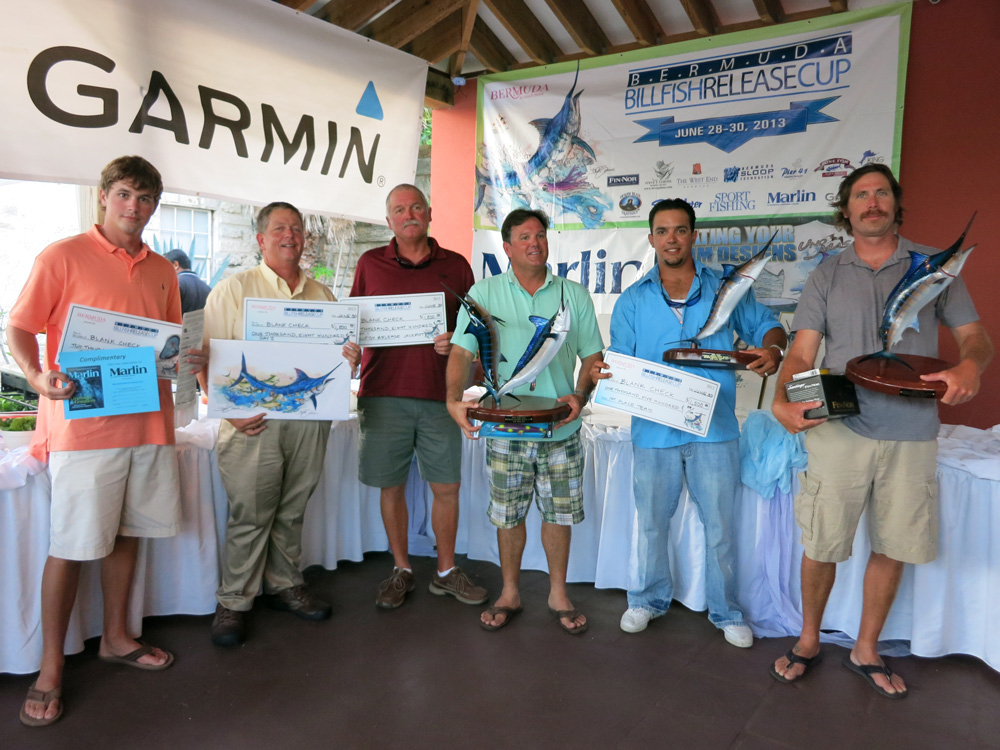 During Saturday's lunch hour, El Cazador owner Bobby Ricks released a large blue marlin that looked to be an easy 700 pounds on the video footage, scoring the team fishing a 65-foot Viking with Capt. Mike Kennedy at the helm 500 points for the team. El Cazador earned Second Place Team and Second Place Overall Jackpot.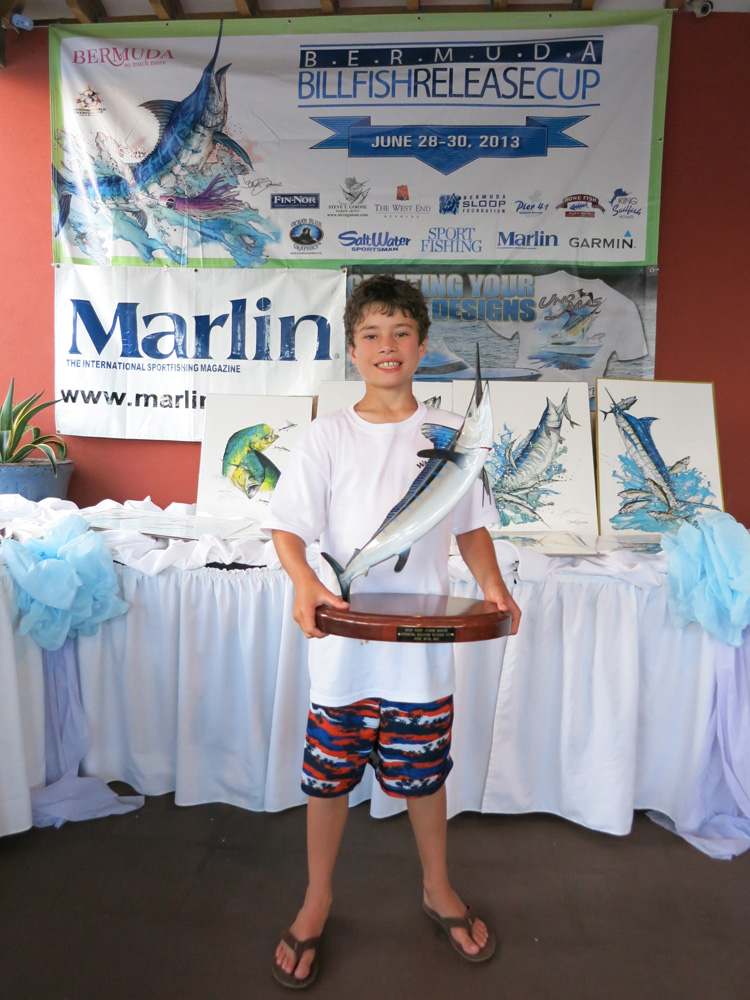 On day two of fishing Sunday, it was Capt. Patrick "Pizza" Kannan on Waste Knot — a 67-foot Jarrett Bay — that scored, releasing an estimated 500-pound blue marlin for 9-year-old angler J.T. Coley. The fish was worth Third Place Team and Top Junior Angler award for J.T., his second Junior Angler win of his BBRC participation.
The BBRC kicks off Bermuda's tournament season with a low entry fee, relaxed atmosphere, and pass-the-rod format that encourages junior- and lady-angler participation.
Thanks to the generous participants and sponsors, the BBRC once again raised funds for the Bermuda Sloop Foundation's Adam Goodwin Mariner/Mentor Scholarship Fund. The activities took place at Bone Fish Bar & Grill located at Bermuda's Royal Naval Dockyard with parties featuring great food from award-winning chef Livio Ferigo.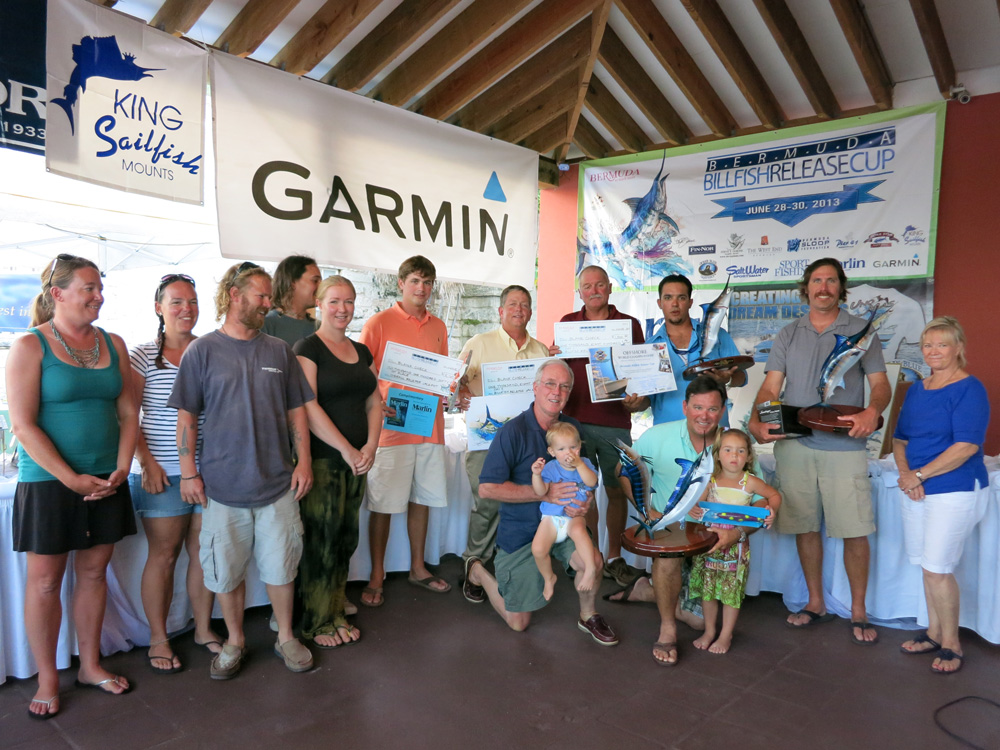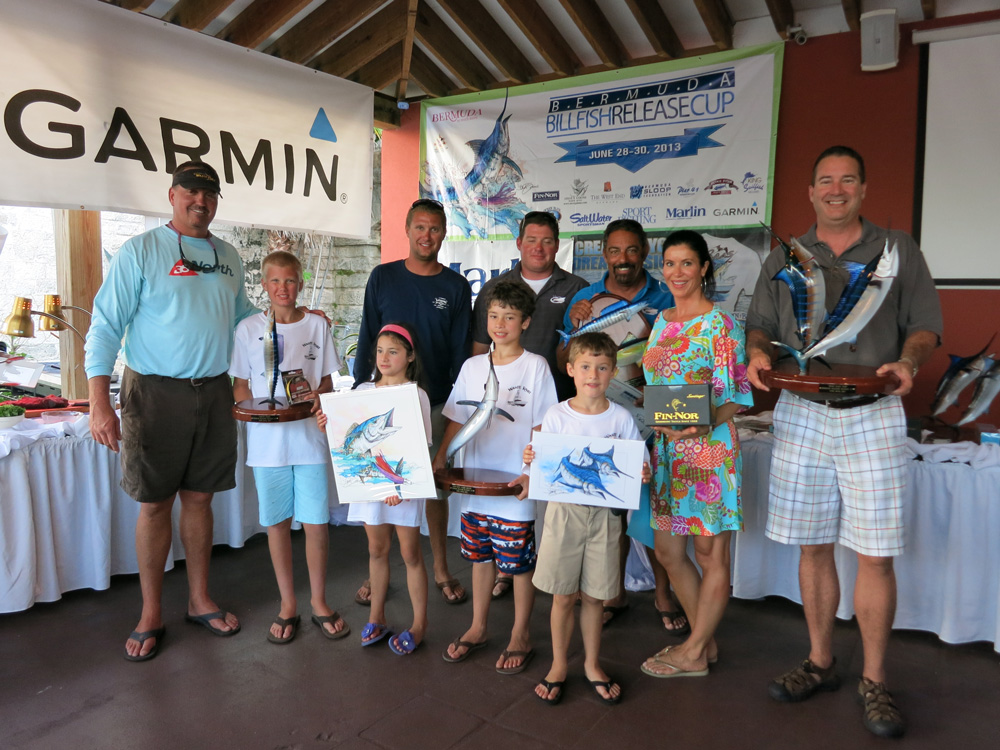 The two-day tournament enjoyed great weather with a few quality fish being caught and released. We sincerely thank the Bermuda Department of Tourism, West End Development Company, Ocean Blue Graphics, Garmin, King Sailfish Mounts, Fin-Nor, Cell One Bermuda, artist Steve Goione and the Fairmont Hamilton Princes hotel for their support.
The Bermuda Billfish Release tournament is produced by Bonnier Corporation and the staff at Marlin magazine."