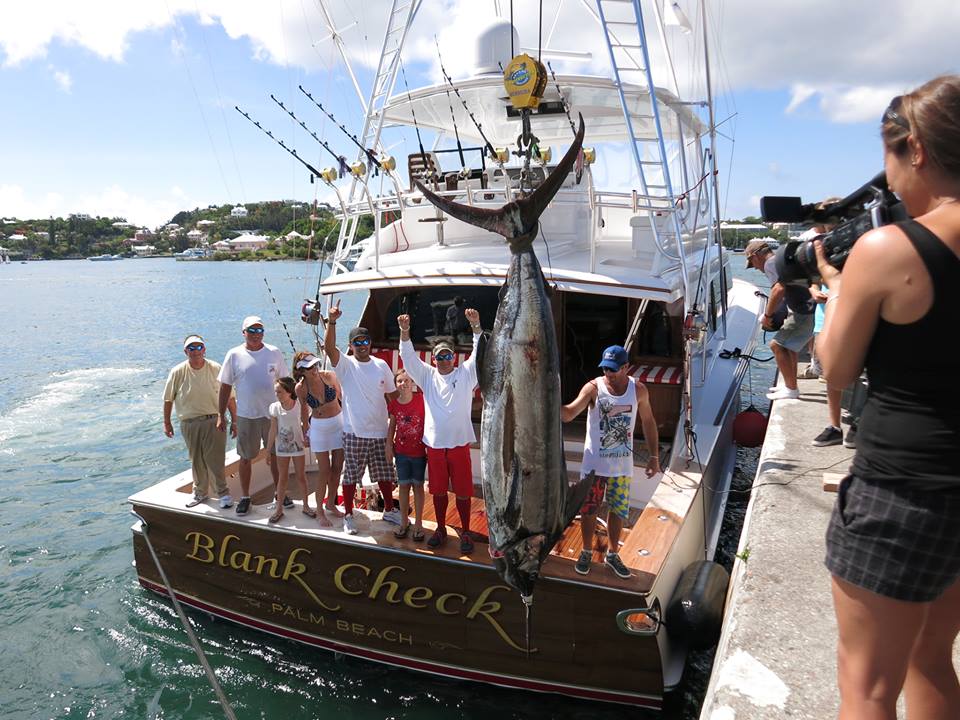 The World Cup Blue Marlin Championship (World Cup) is an international event that took place on July 4 in 18 countries and territories with 130 teams participating. However, for the second year in a row it was Bermuda where the winning blue marlin was landed.
Kevin Gaylord reeled in the winning 668 pound marlin aboard the 77 foot BLANK CHECK with Captain Danny Hearn at the controls. Prize money totaled over $300,000 for the single heaviest marlin in the one day event. In the World Cup there is no second place.

After BLANK CHECK ended fishing at 4:30 PM in their time zone in Bermuda, they had to sweat out the fishing action in later time zones to see if their catch would hold up to win.

In the final western most time zone, a fleet of 43 boats left Kona, Hawaii determined to top Gaylord's 668 pound marlin. The team aboard MEDUSA came close when they weighed in a 660 pound Pacific blue marlin. Even at the 4:30 PM lines out time in Kona, the issue was still in doubt.

The team aboard the KRISTA-O was still hooked up to a heavy fish which they continued to fight. It was almost an hour later that the KRISTA-O's team discovered their fish was a non qualifying tuna. Only at that time could the BLANK CHECK team start the celebration.

Two teams in the Cape Verde Islands had landed smaller qualifying marlin and another Bermuda team, fishing aboard OVERPROOF also came close to winning with a 641 pound fish.

Other locations where the 29th annual World Cup had teams fishing included Fiji; Angola; Algarve, Portugal;  Madeira; Azores; Canary Islands; Cape Verde; San Salvador and Abacos, Bahamas; Bermuda; Gulf Of Mexico out of Alabama and Texas; St Thomas, USVI; Panama; Trinidad & Tobago; Cabo San Lucas, Mexico; Kona, Hawaii; and French Polynesia.