Bill Collector and Inspiration Take Top Honors Among Fleet of 81 Boats
Congratulations to Capt. Stephen Draughon and Bill Collector Charters, Jarrett Bay custom hull #11, on their first place win at the 17th Annual Keli Wagner Lady Angler Tournament on Saturday, June 7th. Releasing a blue marlin and a sailfish within the first two hours of the tournament provided Bill Collector with the lead, and, ultimately the first place title for this one-day event.
Just one year prior, during the 2013 Keli Wagner Lady Angler Tournament, Bill Collector enjoyed the third place title.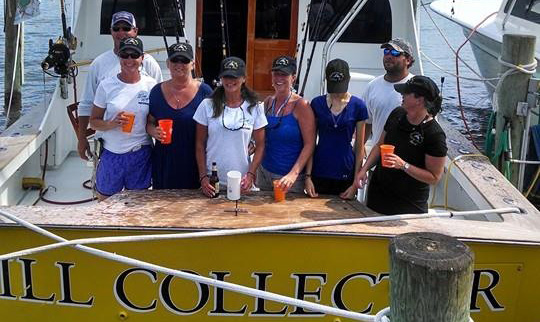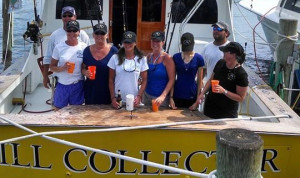 This year they climbed to the top during this one-day event thanks to anglers Linda Rice of Morehead City and Jill Wilson of Cedar Point, despite competing with a record field of 81 boats.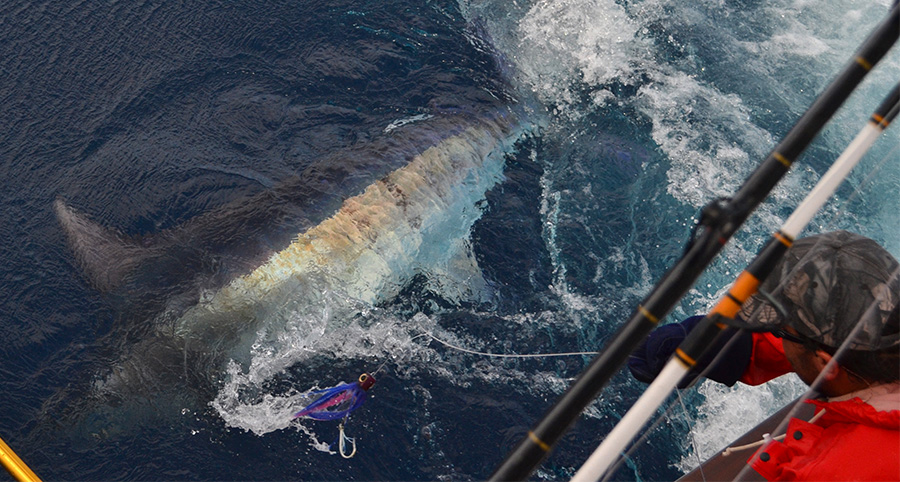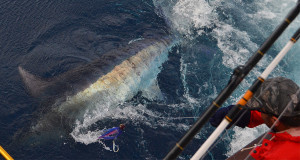 Pretty work ladies, Captains and crew!
In addition to Bill Collector's win, Caroline Wagner aboard Jarrett Bay hull #22, Inspiration, released the first blue marlin of the day which was good for second place in the tournament. Caroline was fishing in a tournament dedicated to her mother's memory on a boat named for her mom's courageous battle with cancer, making this achievement incredibly poignant and emotional for the family and crew aboard the Inspiration.