From the simple repair of scratches and scuff marks to full hull restorations and repaints, Jarrett Bay's skilled applicator team in partnership with Royale Yacht Finishing, have extensive experience in applying all the well-known yacht coatings brands. Although our paint team prefers the ease of mixing, lustrous finish and seamless repairability of Alexseal for hull and topside coatings, they will apply any color of any major brand at a customer's request – including metallics. The Jarrett Bay paint crew also excels at applying specialty coatings including Sea Hawk anti-fouling bottom paint and PropSpeed.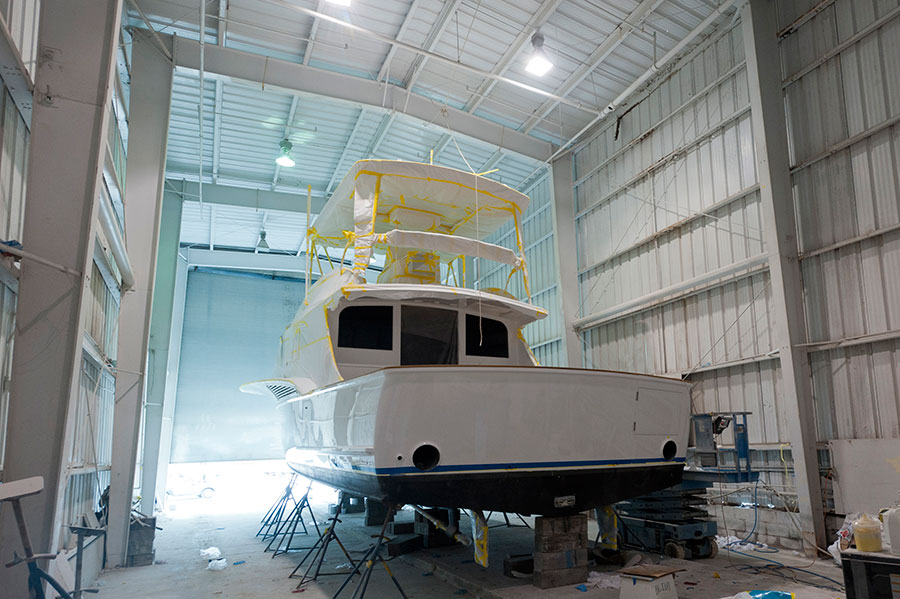 Gallons of Paint Applied in 1.5 years
Recent Paint Applications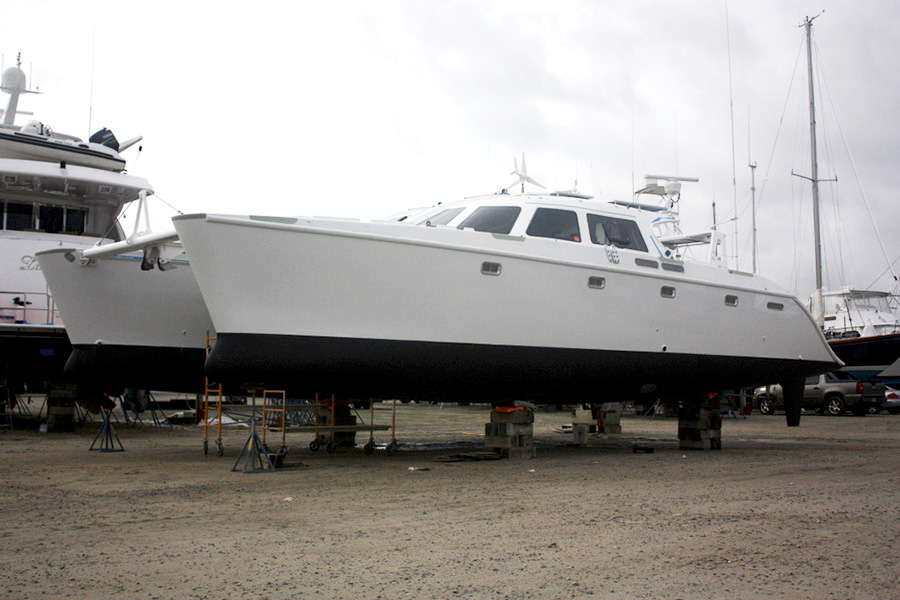 The 50' sailing catamaran, Papillon, spent some time in our paint facility recently for new topside and hull paint. Our skilled painters always enjoy the opportunity to hone their skills on many different types of water craft that come into our marine yard for new...
read more